LINKS
Browning Family
Case Family
Cesak Family
Conway Family
Corwin Family
Court Family
Cox Family
Crow Family
Demarest Family
Douglass Family
Dunn Family
Havelka Family
Lewis Family
Little Family
Keefe Family
Mapes Family
McKinney Family
Nicholson Family
Pohlemius Family
Potts Family
Richey Family
Sebring Family
Skadden Family
Stevens Family
Stewart Family
Swiger Family
Walden Family
White Family



Our Veterans &
Lineage Societies
Surname List
CONTACT US!!

Welcome! These pages represent much of the research we have completed on our family lines.
The various 'branches' of our family tree are listed below. Click on the links, located on the left-hand side of this page, to reach each family's information.

Whenever possible, the information on our pages has been verified. We can't guarantee everything, though. When we are making assumptions, we try to state as much. Please remember that these pages are intended as a research aid, and are not to be taken as an authoritative resource. The information should be researched and erified for yourself. We are more than happy to provide sources, upon request.

If you are researching any of these same families, we would love to hear from you!!!

We are just beginning to build our pages. We have our information uploaded on our Walden, Douglass, Little, Keefe, Stevens, Stewart, White, Havelka, Cesak, Richey, Cox, and Potts lines. Our webmistress extraordinaire ...
.. is busy building our other family pages. Please stay tuned, and check back often for updates!

Happy Hunting!
Jim & Jan



---
Our Families:
Browning Family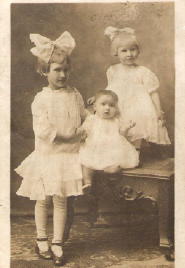 History of the family of John Browning & Elizabeth DeMerest

Case Family
History of the family of Thomas Case & Catherine Skadden

Coleman Family
History of the family of William Coleman & Mary Mapes

Conway Family
History of the family of John Conway & Helen (Eleanor) Greville

Corwin Family
History of the family of Mathias & Margaret Shatswell Corwin

Court Family
History of the family of John Court, of New York

Cox Family
History of the family of John Cox & Emily McKinney

Crow Family
History of the family of Walter Crow

Demarest Family
History of the family of Jean & Margrite deHerville Demarest

Douglass Family
History of the family of George & Rebecca Douglass
Including Nathan Douglass & Nelly Dunn

Havelka Family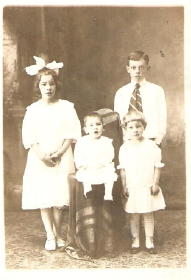 History of the family of William Havelka & Anne Koncalek
Including Matthias Havelka & Magdelena Cesak
Including John Cesak & Catherin Brada

Keefe Family
History of the family of Timothy Keefe

Lewis Family
History of the family of John & Lydia Lewis

Little Family
History of the family of Edward & Bridgit Little

Mapes Family
History of the family of John & Joice Blount Mapes

McKinney Family
History of the family of John Dhy Mordecia McKinney & Mary Sebring

Nicholson Family
History of the family of John Nicholson & Ruth Wright

Pohlemius Family
History of the family of Johannas Theodorus Pohlemius

Potts Family
History of the family of Samuel Potts & Martha Baker

Richey Family
History of the family of Stephen M. Richey & Sarah Browning

Sebring Family
History of the family of Roelof Lucassen Sebring

Skadden Family

History of the family of Anson Skadden & Sarah Case

Stevens Family
History of the family of Lewis Stevens & Ary Nicholson

Stewart Family
History of the family of George Stewart & Delphia Pierce

Swiger Family
History of the family of George Swiger & Mary Lane

Walden Family
History of the family of John Walden & Elizabeth Pitts

White Family
History of the family of Richard White & Mary Ann Dunn


Top
---